16th Annual Festa Italiana
Saturday, September 18th & Sunday, September 19th, 2021
---
Across the property we will have designated spots marked within 6 feet apart for you to set up your own canopies, lawn chairs, blankets etc. to enjoy your day with us! Access is limited so online pre-purchased tickets are strongly encouraged.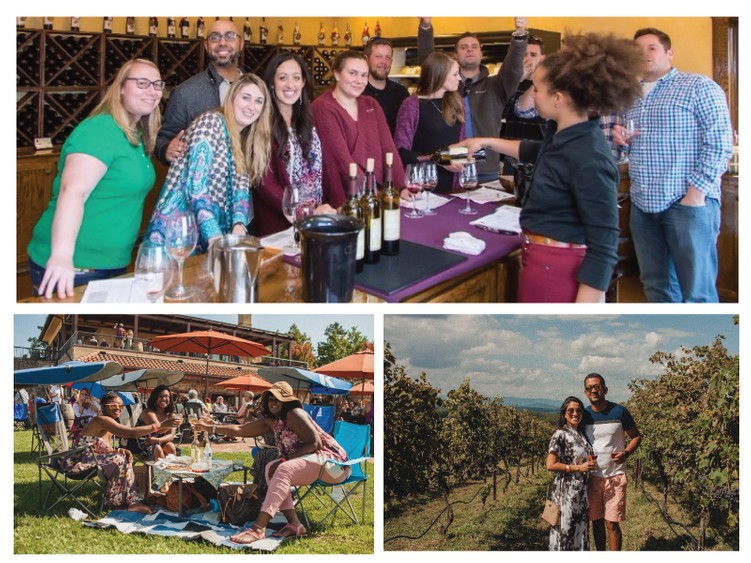 Small Sessions:
The small sessions at the locations listed below (limited to 50 seats – first come first serve) will be as follows:
11:30 am – 12:30 pm - the History of Raffaldini (Jay Raffaldini) (Fattoria deck)
Join owner Jay Raffaldini to learn about all thing

12:45 pm - 1:45 pm - Winemaking Raffaldini style (Chris Nelson) (Fattoria deck)
Join Raffaldini winemaker Chris Nelson for an informative and fun session on winemaking.

2:00 pm - 3:00 pm - Italian (James Albritton –Piedmont Opera) (fattoria deck)
Join Piedmont Opera Artistic Director James Allbritten to learn about Italian opera. There is no country better known for music, love, passion and drama than Italy and Italian opera has it all!!

3:15 pm to 4:15 pm - Dreaming of Italy (Barbara Raffaldini) (fattoria deck)
Join Barbara Raffaldini, general counsel and owner of Bella Ventures Travel LLC, and learn about the daily lives of Italians and what their secret to healthy living is (wine is a component)! Also Barbara will give you some travel tips for your next visit to Italy.

4:15 pm to 5:00 pm - History of Raffaldini (Jay Raffaldini) (fattoria deck)
Join owner Jay Raffaldini and learn the history of Raffaldini.

Entertainment:
Food Trucks:
Dog's R Us
Gianno's Brick Oven
Sandwich Express
Patty & The Dogs
Cousin's Maine Lobster
Southern On Wheels
Sweet Treats:
The Cannoli Man
Vendors:
Apalachee Bee Company
Garnet Rose Soap Co.
Heritage Homestead Goat Cheese
Green Mesa Blueberry Farm
Unique art by Todd
Annie Mae & Ivy
To His Glory Alpaca Farm
Megan's Vinyl Studio
BOTTLE SALES ONLY * CASH AND CARD ACCEPTED
*Visit one of our 3 wine windows for contactless purchase of wine, based a tradition in Italy dating back to the 14th century.

Tickets
General Admission:

Your ticket consists of admission to the festival for one of the three days, your designated area on the lawn to set up all day, full access to daily entertainment sessions listed below, one complimentary glass of wine, live music & more!