---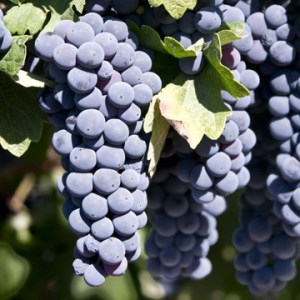 Type of Wine: Medium to full-bodied wine with moderate acidity and moderate tannins.
Origin: Montepulciano is a beautiful hilly region on Tuscany's southwestern edge, east of the historic hilltop town of Siena, where Tuscany meets Umbria near pretty Lake Trasimeno. The region is so ancient that it traces its cultural and vinous heritage to the Etruscans, the original people who settled the area before the Romans came. The Montepulciano grape is found in numerous regions around Southern Italy and most famously in the town of Abruzzo. The grape is confused with Sangiovese when used for making Vino Nobile di Montepulciano. While increasingly enjoyed as a non- blended varietal, Montepulciano is most classically crafted into two style of wines, Rosso Conero and Rosso Piceno. Both are blends of Montepulciano and Sangiovese with Piceno typically having a mixture of 85% Sangiovese and 15% Montepulciano whilte Conero is typically a blend of 15% Sangiovese and 85% Montepulciano.
Color: Montepulciano makes a beautifully deep ruby red wine that is clear and brilliant with purplish shades. Over time the wine turns to garnet red during its maturation.
Description: Montepulciano has a fairly intense nose of strawberry and ripe plum fruit, combined with hints of leather and fading red flowers. On the palate it is dry, warm and quite smooth with good freshness. Flavors of Morello cherries, peaches and plums are backed by soft yet persistent sweet tannins and subtle tobacco notes.
Aging: It is easily enjoyed young or aged with moderate oak extraction for no more than twelve to fifteen months.
Best Location: As in Tuscany, sunny and warm climates with cool nights are optimal for the grapes.
Planting: The grapes were planted with northern exposures. These aspects provide the benefit of a cool down period from the intense summer heat. These cooler temperatures allow for the "grapes to rest" and not deplete the vines of their acids and flavor compounds through avoiding over-respiration.
Food Pairings: Montepulciano pairs with a wide variety of foods, notably baked lasagna and rabbit casserole.