---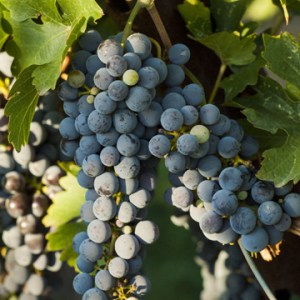 Type of Wine: Medium bodied wine with high acidity and moderate tannins.
Origin: Nero D'Avola translates from the Italian as Black of Avola and hails from the island of Sicily. It is the most widely planted grape in Sicily and throughout history very little of the wine has ever been bottled as a varietal owing to the fact that the wine was in great demand in Northern Italy and France to "fix" wines that lacked color and fruit. Over the centuries it earned the French name "vin du medicine" or medicine wine since it cured so many ills.
Color: As the name implies Nero D'Avola makes wine that are almost universally black from the rim to the core, almost impenetrable to light.
Description: Nero D'Avola is frequently confused with Australian Shiraz given the intensity of its spicy fruit flavor and over the top black fruits. Unlike the Sagrantino which has hard tannins, these tannins are sweet like the Montepulciano and bring a nice peppery taste to the wine. Given this wines big profile it is also used to make Marsala, a sherry like desert.
Aging: It is easily enjoyed young or aged with moderate oak extraction for no more than twelve to fifteen months.
Best Location: As in Sicily, sunny and hot climates with cool nights are optimal for the grapes. In fact, hotter the better is the mantra for this grape.
Planting: The grapes were planted with western exposures to maximize the intense summer heat while still providing cooler night time temperatures to allow for the "grapes to rest" and not deplete the vines of their acids and flavor compounds through avoiding over-respiration.
Food Pairings: Nero D'Avola is best paired with smoked meats, barbecue and grilled sausages.