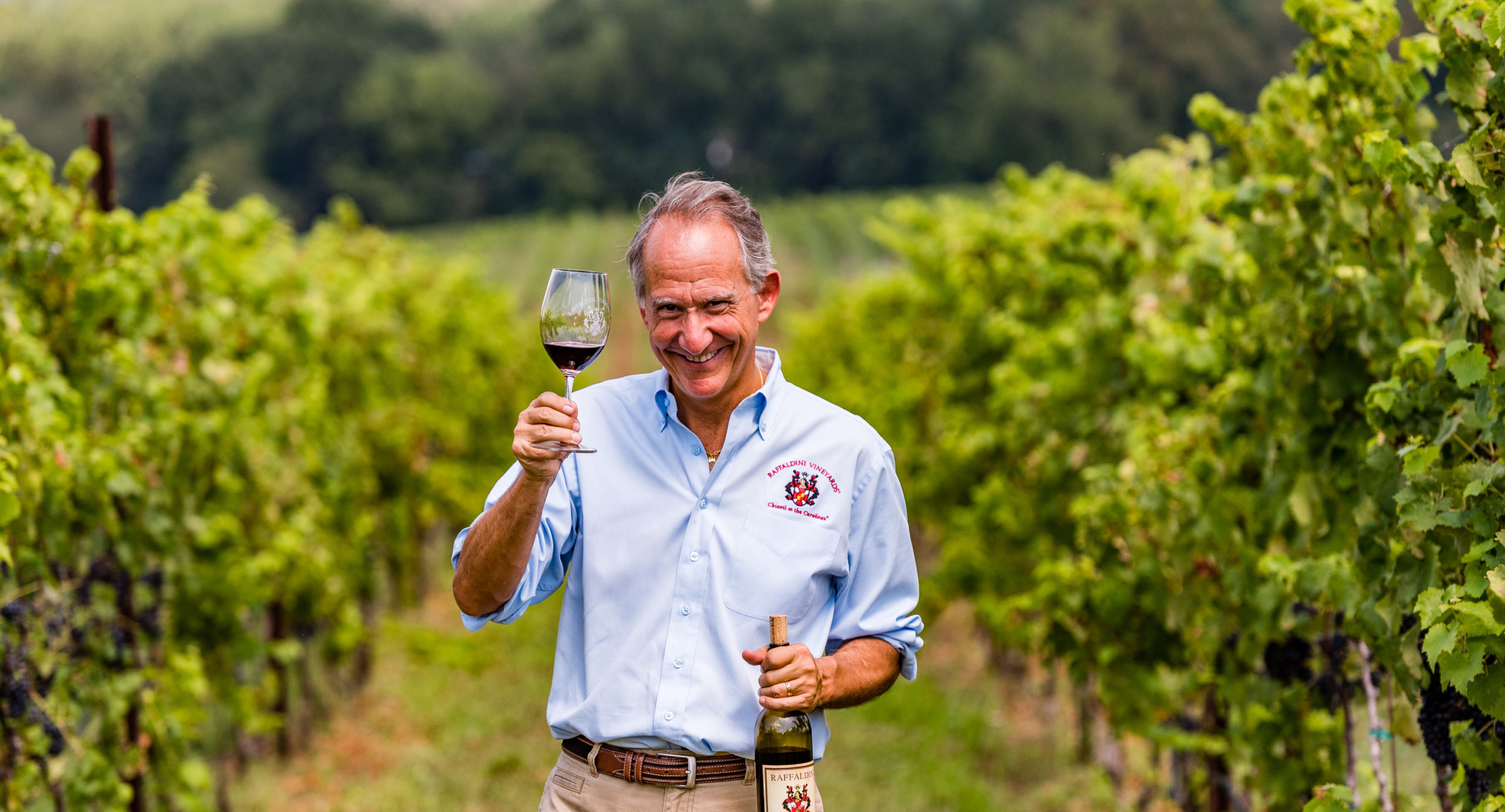 Ciao Amici,
I hope this post finds everyone safe and healthy. As 2020 draws to a close it is hard not to reflect on what an extraordinarily unusual year it has been. All of us have been touched by COVID in one form or another. I remember celebrating my daughter Kristava's birthday on St. Patrick's Day and could not imagine in a mere few days how the whole world was about to change. This served as a stark reminder to me how short and precious life can be and to celebrate each and every day with passion and joy.
On a more mundane level it was a year of change at Raffaldini Vineyards as well. The arrival of COVID forced us to adjust our business model from stand-up tastings to the much nicer seated wine flights. This has proven so wildly popular that we decided to keep it and invest in a beautiful custom-made tent to enclose the piazza and also allow for more tables. We will be resuming reservations only tastings in December.
Next up, I need to mention the weather this year. For growing grapes to say it was a challenge would be a gross understatement. Between the April frost, Mother's Day freeze in May and record rainfall it was a year I would like to forget. Our production is down about 75% and while the remaining 25% is excellent it doesn't help in meeting the soaring demand for our wines. But, as we say in New York and in my new favorite movie, The Irishman, "it's what it is."
On a happier note, we managed to plant twelve thousand vines (to replace underperforming ones), significantly increasing our Sagrantino acreage while reducing Sangiovese and planted a new grape called Trebbiano to serve as the base of our Prosecco style sparkling Auguri. In 2021, we are planting six thousand more vines and as noted before none of this is about expanding our production but rather to put healthier vines into production so we can produce better wine year after year which is our ultimate goal – quality over quantity.
Speaking of 2021, this is the 20th anniversary of when we purchased an abandoned farm and began the long conversion of establishing Raffaldini Vineyards. To celebrate this special event, we will be introducing in May a limited-edition 20th anniversary wine made in a very special bottle that I hope will provoke as many happy memories for you as it does with me. Stay tuned for details.
Finally, on a personal level I received some rather devasting news with the irrational decision of the Coca Cola Company to permanently end the production of my beloved Tab. So, I am going to make an offer to everyone - for every 12 pack of Tab you bring to Raffaldini Vineyards I will exchange a bottle of Sangiovese from my personal cellar. Similar to two years ago when I did this and received over 150 12 packs, I am hopeful to receive more given the finality of this terrible outcome.
During this holiday season please make as much time as you can to fill it with joy and happiness with the ones your hold most dear. A toast to 2021 and our best wishes to all of you.


Jay