The NC Fine Wines Competition is the toughest state-specific competition in the country, and you can be side by side with the owners and winemakers from across the state when the coveted NC Fine Wines Case awards are announced! This is your chance to attend the awards ceremony and enjoy an exquisite dinner paired with NC Fine Wines. There is a limited allocation of seating open to the public.

This event is at the Millennium Center, 101 West 5th Street, Winston-Salem, NC 27101.
St. Patrick's Day - Family Day
Saturday, March 17 | 11am-5pm
We invite you and your family to join us for a Family Day hosted by Raffaldini Vineyards. We will have kid-friendly activities as well as snacks and drinks for purchase. We will also be joined by Dogs R' Us! They specialize in flavorful Italian Sausages, peppers & onions and hot dogs with all the fixings!
Saturday, April 9 | 6:30pm - 9pm

The Four Seasons Wine Tasting Dinners are held Spring, Summer, Fall and Winter and are hosted by Owner Jay Raffaldini. Each dinner features four seasonal food courses and four specially chosen wines to complement the food. Culinary and wine descriptions will be given during the evening to enhance your enjoyment. This is an opportunity to share your food and wine passion with like-minded friends. The atmosphere will be relaxed and casual with a focus on meeting new friends and enjoying la dolce vita. Cost is $99.00 + tax per person and is all-inclusive. Or $130.00 + tax per person that is all-inclusive and includes shuttle service from either the Fairfield Inn in Elkin or the Hampton Inn in Jonesville.
Sunday, April 10, 2022 | 10:30am - 1pm
Join owner Jay Raffaldini and seasoned outdoorsman Steve Nelson on a moderate hike around the Raffaldini property! Wear sensible walking shoes and prepare yourself for a delightful morning out. Hike will be followed by a hearty luncheon of soup and breads -- of course accompanied with wine! Tickets include: hike, lunch and two glasses of wine.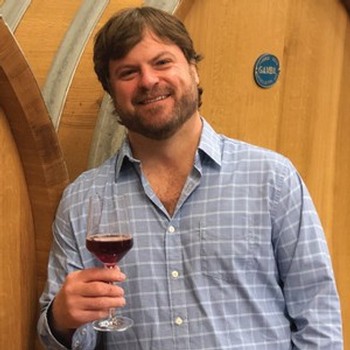 Wine Club Member Barrel Tasting with Winemaker Chris Nelson
Saturday, April 16 | 1pm-3pm
Wine Club Members, we invite you to join Winemaker Chris Nelson as he will be sampling barrels ahead of our Spring Time Bottling! Chris is opening up this unique opportunity for 30 wine club members. Click below for more details and to reserve your space!
Sunday, April 17 | 12pm - 5pm
Bring the whole family and celebrate Easter with our friends from Heritage Homestead Goat Dairy as we host baby goats and the traditional Italian Easter Cheese Roll, or La Ruzzola Del Formaggio.

An Easter egg hunt for the kids will take place on the lawn, and we will have Heritage Homestead's baby goats back out again this year for petting.

We will also have our annual La Ruzzola Del Formaggio competitions at 1pm and 3 pm on the lawn of the Villa. La "Ruzzola," a traditional Italian game of the rolling of the large wheels of cheese, dates back 3000 years to the Etruscan Tomb of the Olympiads but is now played every Easter in many Italian farming villages. Prizes will be awarded for each winner who can roll their cheese closest to the target.


Food Trucks
Saturday, March 19
Gianno's Brick Oven Pizza
Saturday, March 20
Gianno's Brick Oven Pizza
Saturday, March 26
Happy Hippie Food Co.
Sunday, March 27
Dog's R' Us
Saturday, April 2
Happy Hippie Food Co.
Sunday, April 3
Soul To Bowl
Saturday, April 9
Happy Hippie Food Co.
Sunday, April 10
Twin City Minis
Saturday, April 16 Southern on Wheels
Saturday, April 16 Cannoli Man
Sunday, April 17 Southern on Wheels


Check our events calendar as we begin booking food truck dates in 2022!
Beyond the Vines...Into the Community

Raffaldini is proud to be a season sponsor of Piedmont Opera! Enjoy their season-debut opera, Ragtime, which weaves three distinctly American tales together – that of a stifled upper-class wife, a determined Jewish immigrant, and a daring young Harlem musician. Each are united by their courage, compassion, and belief in the promise of the future. Together, they confront history's timeless contradictions of wealth and poverty, freedom, and prejudice, hope and despair... and what it means to live in America. Learn More.

Performances:​
Friday, March 18 at 8:00 PM
Sunday, March 20 at 2:00 PM
Tuesday, March 22 at 7:30 PM
Virtual Yoga in the Vineyards with Maureen
Mondays & Wednesdays | 9am via Zoom
Join Maureen Stitt, a certified Kripalu yoga instructor, for a 60-minute yoga class designed for all students who have a desire to enhance their well-being through movement, breath awareness and self-inquiry. Set-up your mat and get ready to change the world, one breath at a time!
Cost: $10.00 per class
NOTE: After purchase, you will receive a link to join the class via Zoom. Please note, you must make the purchase at least 30-minutes before the class begins.
Three New Wines Out Now!
2020 Bella Misto
2021 Vermentino Superiore
2020 Sangiovese Classico

We will have three exciting new vintages we are excited to share with you at Villa Raffaldini! Click here to schedule a flight!

Planning a Visit?

We encourage you to read our visitor experience guide. Your cooperation will help us provide the best possible experience for all our patrons.

We have partnered with Tock to provide a reservation system for tastings and flights at the Villa and on the Piazza. Our continued goal is to provide the best experience for you, our valued customers and friends. While walk-ins are welcome and a reservation is not required, we believe that making a reservation will enhance your visit.

As a general reminder to all our guests, to provide a safe, relaxing, and intimate experience for our guests, all visitors must be at least 21 years of age. Infants and children are no longer permitted at the Tasting Room, except on holidays and specially designated family days when we can appropriately staff and have children friendly activities available. Please see our calendar for a full list of Family days.