Ciao!
November is here and our attention turns from the vineyard to the winery as our wines finish their fermentation. Fall colors are peaking and the weather is cool, crisp and clear, making now the perfect time to savor the season with a glass of bold red wine. Find out more about Raffaldini Vineyards by reading below or visiting our
website
.
---
Raffaldini Vineyards Featured in New Public Television Series, From the Vineyard.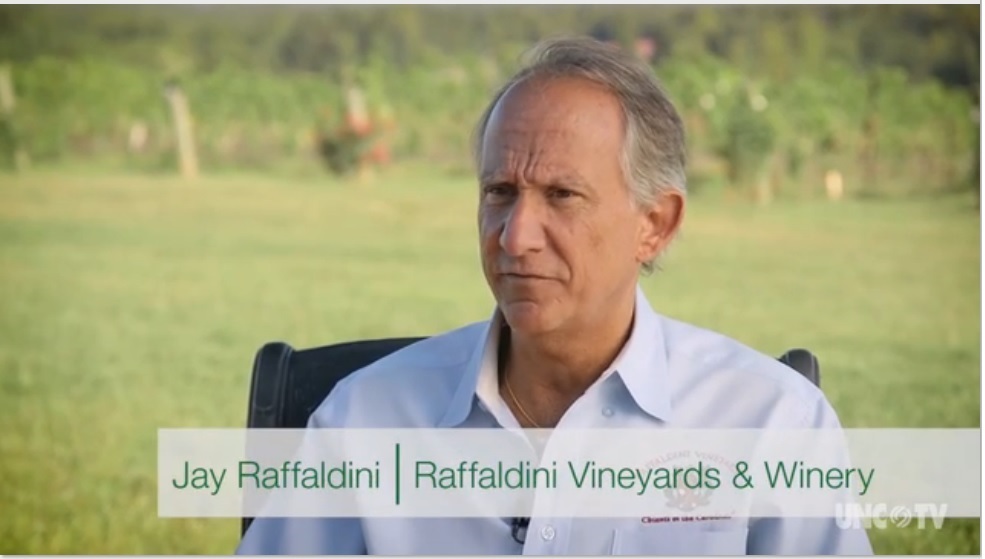 A new program called "From the Vineyard" highlighting the NC wine industry airs Sundays on UNC-TV at 1:30pm. The program featured Raffaldini Vineyards last month. For more info about the show, visit their Facebook Page. Click the link (http://video.unctv.org/video/2365866264/) to watch the episode now! Our feature begins at the 12:00 minute mark.
---

NOVEMBER EVENTS
Assemblaggio! Grande Riserva Blending Trials – Make Reservations Now!
Every Saturday and Sunday in November | Assemblaggio Hours: 1pm-3pm | Tasting Room Hours: Sat:11am-5pm; Sun. 12pm-5pm | $30 Wine Club, $35 General Public
A unique event for red wine lovers! As harvest
ends, our attention turns to the winery where we will taste and blend our
Grande Riserva.
Enjoy an intimate, two-hour educational wine experience led by Owner and Winemaker Jay Raffaldini in the Barrel Room of the winery as you taste and then create a special red wine. Each blend you create will be carefully analyzed, sampled and become the inspiration for our
Grande Riserva
. This event is for those age 21 and over. Cost is $35 per person for the general public and $30 for Wine Club members. Purchase tickets
online
, stop by the tasting room, call 336.526.1078 or
email
us for more information or to make a reservation. *Cancelations with a full refund are accepted up to 7 days prior to the event. If you cancel less than seven days prior to the event, you will receive a full refund only if your reservation is re-booked.
Review available dates and reserve online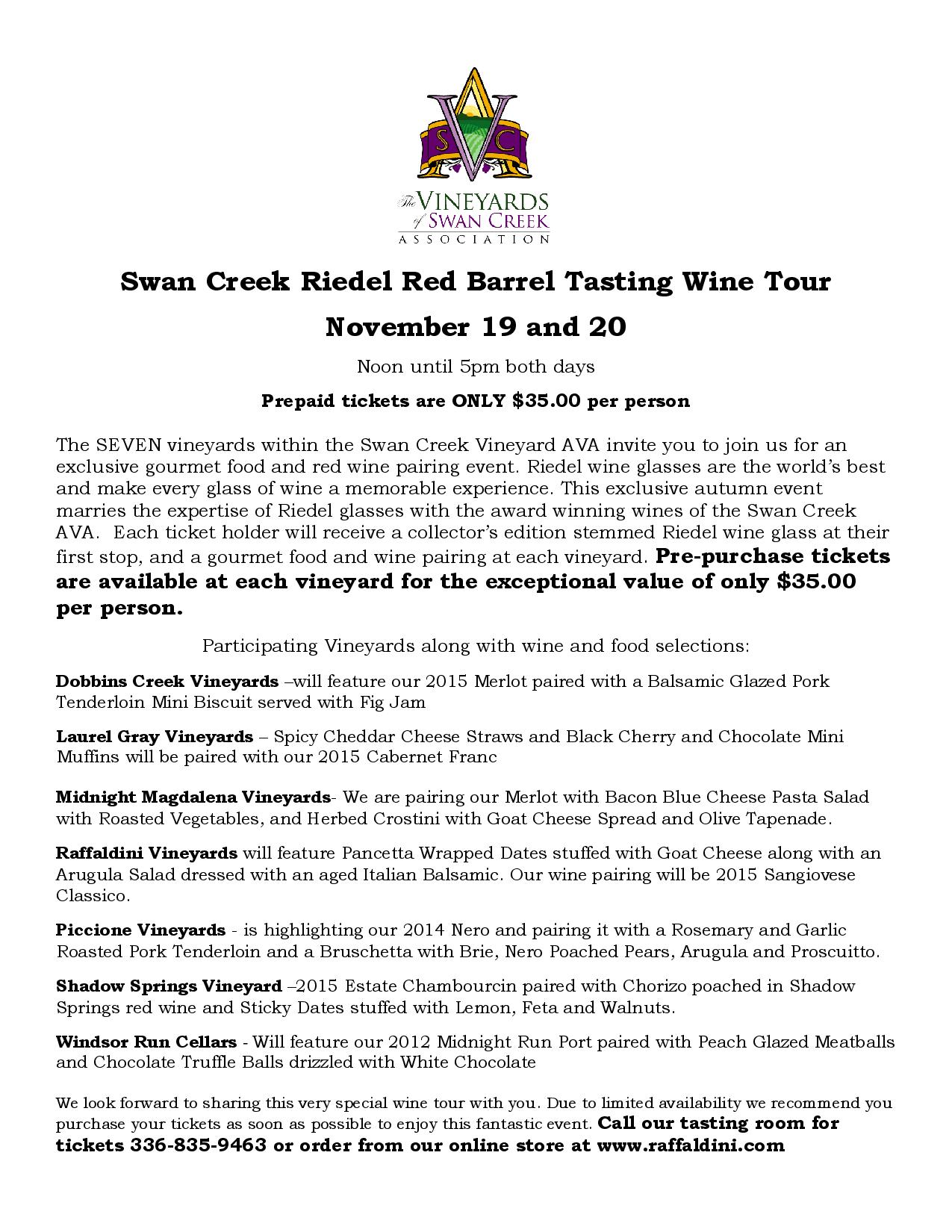 ---
Vineyards of Swan Creek Riedel Red Barrel Tasting – SOLD OUT (Look out for our next Riedel Barrel Tasting Event Spring 2017)
Saturday & Sunday, November 19 & 20 | 12pm-5pm | $35 per person-Limited Tickets Remaining
The seven vineyards of the Swan Creek Wine Trail invite you to join us for an exclusive gourmet food and red wine pairing event. Riedel wine glasses are the world's best and make every glass of wine a memorable experience. This exclusive autumn event marries the expertise of Riedel glasses with the award winning wines of the Swan Creek AVA. Each ticket holder will receive a collector's edition stemmed Riedel wine glass at their first stop, and a gourmet food and wine pairing at each vineyard. Due to the unique nature of this event, ticket allocation is limited and must be purchased in advance. Click the Reserve link or the flyer to see the seven food and wine pairings and to purchase tickets. *Cancelations with a full refund are accepted up to 7 days prior to the event. If you cancel less than seven days prior to the event, you will receive a full refund only if your reservation is re-booked.
---
November Food Truck Dates
Gianno's Brick Oven Pizza
Saturday, November 5th 12pm-4pm
Sunday, November 6th 12pm-4pm
---
There's Still Time to Purchase Your Fall 2016 Wine Club Wines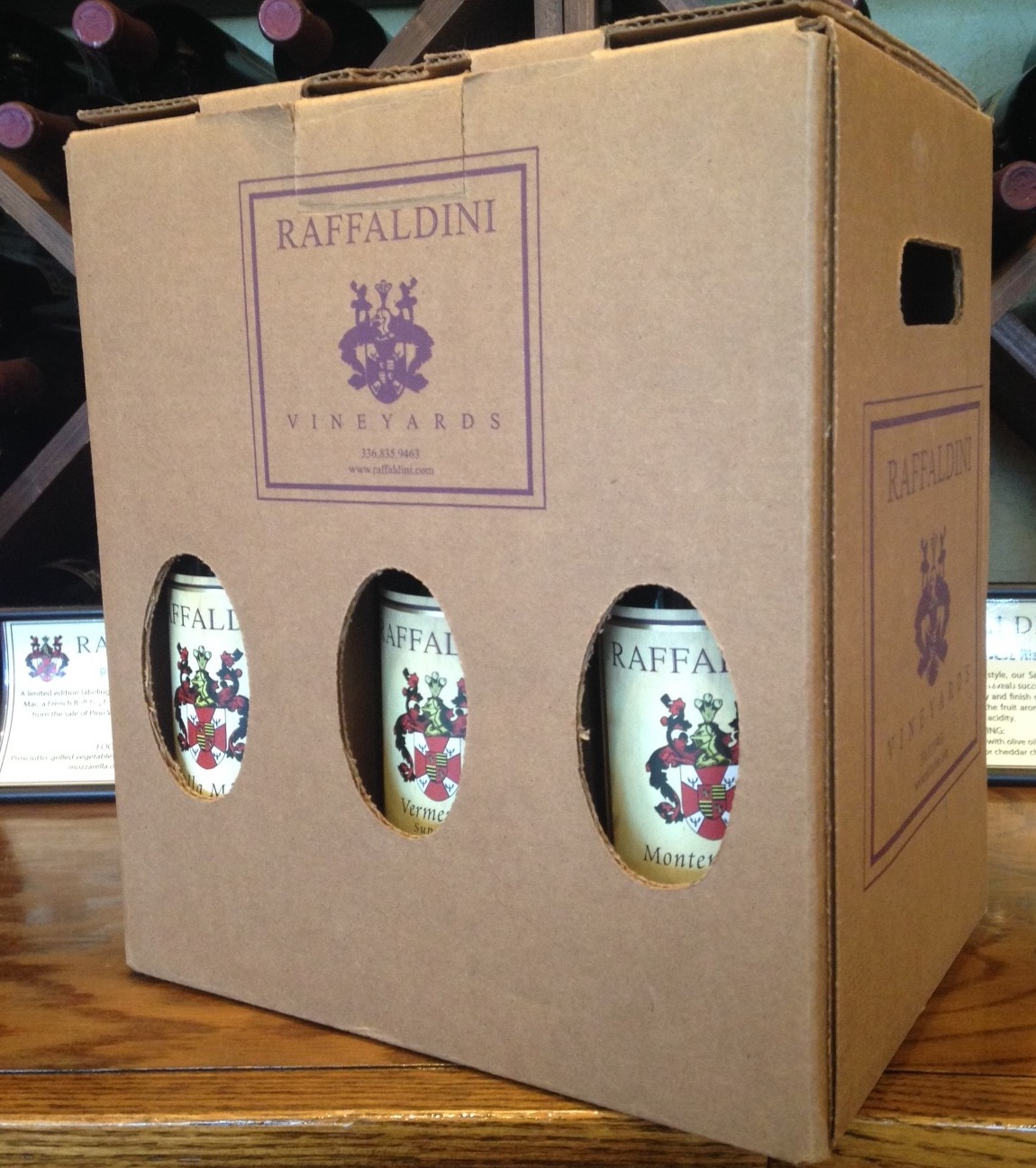 This year's Fall Wine Club Package contains three new, highly-anticipated releases from the 2014-2015 vintage–the best vintages ever in the history of Raffaldini Vineyards. During these years, we were blessed with near perfect, hot and dry weather conditions. By employing our judicious use of the Appassimento process, these vintages reveal focused and complex flavors, expressing the essence of Raffaldini Vineyards, and red wines with unparalleled body and structure.
In addition to the wines, each package contains a letter from the Raffaldini Family, winemaker's notes and recipes to pair with the wines, a list of exclusive Raffaldini events. For more information or to learn how to sign up for the Raffaldini Wine Club, stop by the tasting room, visit our web site, call 336.835.9463 or email us for more information.
Your Fall Wine Club Package contains three new releases:
2015 Girasole
2014 Sangiovese Classico
2014 Montepulciano Riserva
December Events

Brand new red wine, 2014 Grande Riserva, now available for pre order
Grande Riserva, as the name implies, represents the utmost and very best efforts of all that we do from the vineyard to the winery. In making this limited quantity wine, we used the finest and oldest Montepulciano, Petit Verdot and Sagrantino grapes, harvested at optimal ripeness and then triple sorted. We applied the Appassimento drying process to further concentrate the grapes' natural flavors and aromas. Finally, we placed the grapes in oak fermenters to further deepen the profile and age the wine in the best oak barrels available. The inaugural release of Grande Riserva is available for preorder ahead of its Saturday, December 10 release date. Less than 100 cases of this wine are available at $55 per bottle. Purchase limits are one case per person for wine club members and six bottles per person for the general public.
Join us for the inaugural release of Grande Riserva
Saturday, December 10 | 3pm | $30 General Admission, $20 Wine club Members
We are excited to announce the release of our Grande Riserva. This wine represents nearly 20 years of calculated research, experimentation and hard work that has helped put Raffaldini Vineyards on the map. At each session, you'll hear from Owner and Winemaker Jay Raffaldini about his journey that lead us to this point, and what's coming in the future. You'll enjoy a one-time opportunity to savor a full glass of Grande Riserva, as well as hors d'oeuvres and a blind comparison versus a 92 Wine Spectator Wine rated wine. *Cancelations with a full refund are accepted up to 7 days prior to the event. If you cancel less than seven days prior to the event, you will receive a full refund only if your reservation is re-booked.
RSVP for Grande Riserva Release – General Admission
RSVP for Grande Riserva Release – Wine Club
---

Wine Club Appreciation
Saturday, December 17 | 12pm-4pm | Free, but please RSVP by Tuesday, December 6
La Famiglia Raffaldini cordially invites all of our wine club members to our wine club member appreciation day. This event is free; however, please RSVP by Tuesday, via email. This event is for those age 21 and over. Stop by the tasting room, visit our website, call 336.835.9463 or email us for more information
---
Offsite this Month
Winemaker Dinner at Blue Restaurant In Charlotte
Friday, November 18th | 6:30pm | $59.95 per person | Click for Reservations
We are excited to be back in the heart of Uptown Charlotte at Blue Restaurant. Our last dinner was hugely popular and as a result we expect this dinner to fill up quickly. Chef Gene Briggs will dazzle your senses with Mediterranean-inspired cuisine that pairs perfectly with Chianti in the Carolinas. View the menu at right, and contact Blue to secure your reservation.
---
Winery Update – Owner and Winemaker Jay Raffaldini and Assistant Winemaker Katy Kidd
As we continue to put our grapes through the Appassimento drying process we are excited to use our latest arrival – a second large custom made oak fermentation tank. Simply stated we love to ferment in oak rather than stainless steel as the flavor integration is much more complex. We are also ramping up something called co fermentation – the fermenting of two grapes together rather than separately. Similar to using oak fermenters the complexity is increased by co fermenting and when both ideas are combined (oak and co fermentation) I believe we are able to achieve wines that can stand up against the finest wines from anywhere in the world. Definitely exciting times!
---
Holiday Happenings

Host your Corporate or Holiday Event at Raffaldini Vineyards
Did you know that Raffaldini Vineyards hosts corporate and private events? If the conference room feels like its closing in on you, or maybe the "bored" room has stifled your team's creativity, excite your senses and invigorate your workforce with a day out at Raffaldini Vineyards. Our Event Coordinating team can help you choose from one of our many activities or we can prepare a one-of-a-kind event that your employees will never forget. Plan your event at Raffaldini.com or speak to one of our event coordinators today, 336.526.1078.
The holidays are quickly approaching! Raffaldini Vineyards offers a complete wine country experience. Choose a basket complete with our finest private label items, an array of authentic Italian foods, merchandise, or events to make the perfect holiday gift! We can also add a custom touch to your gift with personalized tags or wine labels. Below are just a few of the many examples that Raffaldini can provide for the wine and food lover on your list, or click to see our Top Ten Holiday Gift Ideas!
Event Tickets – Enjoy a holiday gift long after the holidays are over. Attend one of our upcoming events such as our Winter Four Seasons Wine Tasting Dinner and much more!
Raffaldini Wine Club – The ultimate wine gift! Enjoy semi annual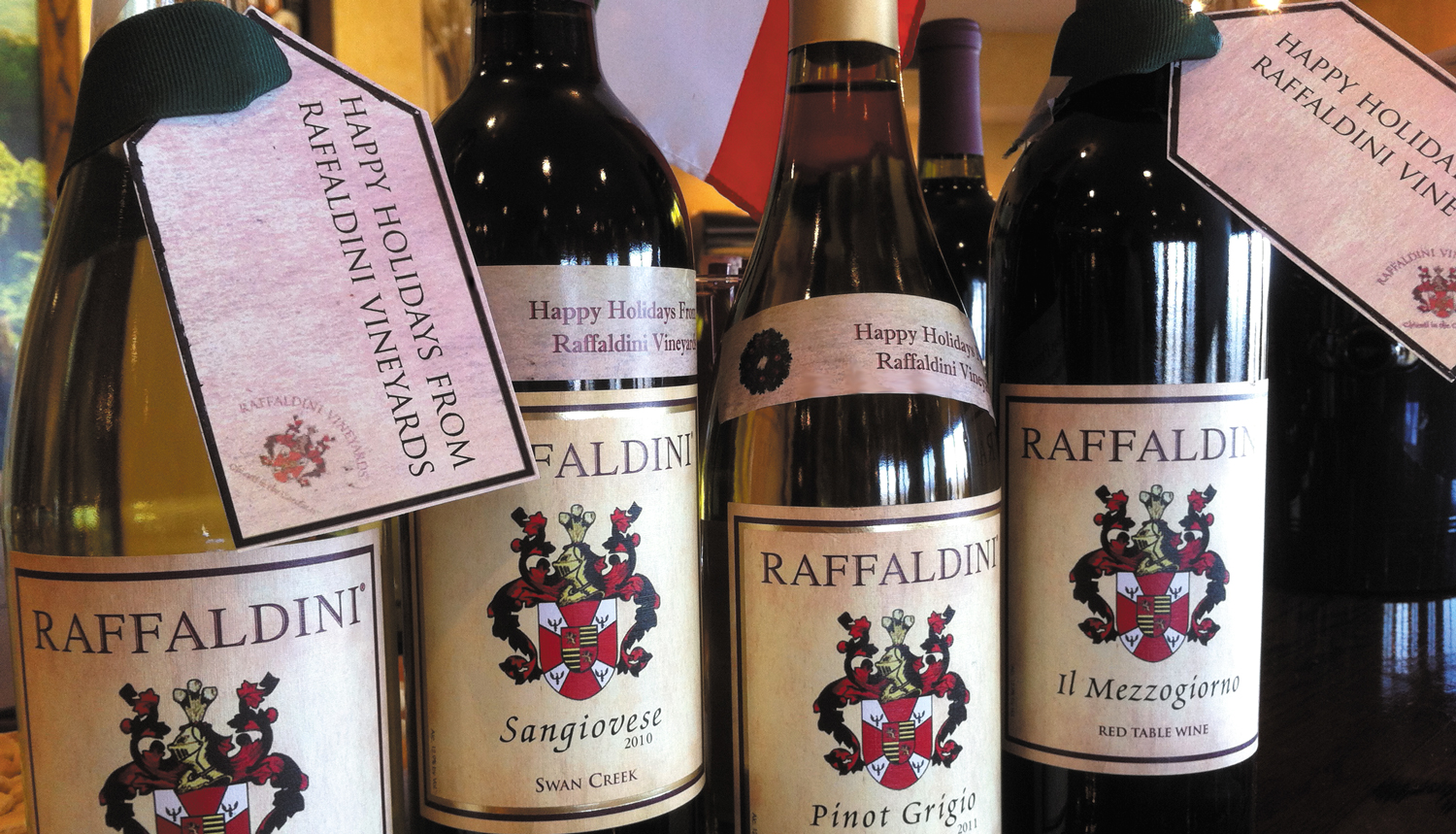 wine releases from Raffaldini Vineyards featuring flagship and exclusive wines along with a letter from the Raffaldini Family, winemaker's notes, recipes and more. Enjoy a complimentary wine tasting for two and 10% off case purchases all year long.
Private Label Tour – The ultimate behind-the-scenes tour for your group! Your Raffaldini Vineyards Private Label tour will begin at the winery where you will be led through the process of what happens to the grapes from harvest until they are transformed into a bottle of wine. You will then continue with a tour of the vineyards to see where the grapes came from along with an explanation of the different varietals grown in the vineyards and finishes with a private wine tasting in Villa Raffaldini. *For groups of ten or more. Must be booked 2 weeks in advance $30+ tax per person.
Gift Cards – If you're not sure what to get, gift cards are available at $25 and up and are valid for tastings, tours, events, food and more. We can also mail a gift card to your recipient with a special message from you!
Custom Wine Collections: Add some sparkle to your holiday celebrations! Choose from one of many of our many classic, Italian wines, add a personalized note or label to commemorate your occasion.
---
Fill the Barrel With Toys
We are sponsoring a gift driv
e, "Fill the Barrel with Toys." Beginning November 27, please bring an unwrapped children's toy to be put in the barrel. All toys will be donated to the Children's Home of Winston-Salem, NC.
Afternoon of Holiday Cheer
Sunday December 11 | 1pm-4pm | Free Admission but please RSVP
Carol along with live holiday music, enjoy light refreshments and holiday storytelling from the Italian Christmas character, La Befana, at 3pm. This mystical woman will read her story fireside for all to enjoy. While visiting, do some last minute holiday shopping. This is an event for your entire family!
---
Raffaldini Vineyards is open year-round and there's something for everyone on our full 2016 Events Calendar.
Salute!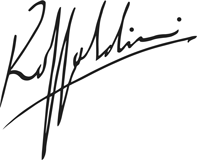 La Famiglia Raffaldini
Raffaldini Vineyards & Winery, LLC
Double Gold Medal 95 pts. 2012 Montepulciano Riserva | 2015 San Francisco International Wine Competition
450 Groce Rd
Ronda, NC 28670
tel.336.835.9463
fax. 336.835.9330
Hours: Weekdays & Saturday: 11am-5pm, Sunday: 12pm-5pm, Tuesday: closed

Ship to States: DC, FL, GA, IL, IN, MA, MD, MN, MO, NC, NY, OH, SC, TN, TX, VA, WV
---
Please have photo ID available to present to our staff. Pets are not permitted on the premises. Picnics are welcome at our designated picnic areas; however, outside picnics and coolers are not permitted at the Villa. Only alcohol purchased at Raffaldini may be consumed on the premises. To insure the highest quality experience for all our visitors, we are unable to accommodate groups of eight or more for wine tasting without a reservation. Groups of eight or more need to reserve a private tasting package that will be held with an expert Raffaldini staff member. Please call 336.526.1078 or email us to check availability or make reservations for you group.